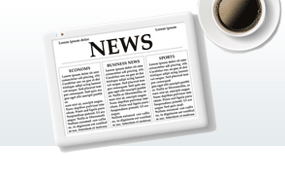 IRS Proposes Amending Electronic Filing Requirements for Certain Information Returns
(July 23, 2021) The IRS has issued proposed regulations (REG-102951-16) that would amend rules for filing certain information returns electronically including returns relevant to IRAs, HSAs, Coverdell Education Savings Accounts and retirement plans. These proposed rules also withdraw proposed regulations (published in the Federal Register on May 31, 2018) which amended the rules for determining whether information returns must be filed using magnetic media.
Affected Information Returns
Information returns affected by the proposed regulations include, but are not limited to
Form 1099-R, Distributions From Pensions, Annuities, Retirement or Profit-Sharing Plans, IRAs, Insurance Contracts, etc.
Form 1042-S, Foreign Persons' U.S. Source Income Subject to Withholding
Form 945, Annual Return of Withheld Federal Income Tax
Form 5498-ESA, Coverdell ESA Contribution Information
Form 5498-SA, HSA, Archer MSA, or Medicare Advantage MSA Information
Form 8955-SSA, Annual Registration Statement Identifying Separated Participants With Deferred Vested Benefits
Form 5500, Annual Return/Report of Employee Benefit Plan
Form 5500-SF, Short Form Annual Return/Report of Small Employee Benefit Plan
Form 5500-EZ, Annual Return of A One-Participant (Owners/Partners and Their Spouses) Retirement Plan or A Foreign Plan
Form 5330, Return of Excise Taxes Related to Employee Benefit Plans
Proposed Changes
The proposed regulations would require corrected forms to be submitted in the same format as that in which they were originally submitted (i.e., an original form submitted on paper must be corrected with a paper form and original for filed electronically must be corrected electronically).
The current 250 information return threshold by which filers are required to file electronically would be decreased over several years. The new proposed regulations would reduce the threshold number from 250 to 100 returns for those required to be filed during calendar year 2022, with the threshold requirement further reduced from 100 to 10 for returns required to be filed during calendar years after 2022.
The information return threshold is currently determined separately for each type of information return. With the new proposed regulations, all types of information would be required to be aggregated to determine if the filer exceeded the minimum threshold.
Comments
The IRS will accept comments in written or electronic form for 60 days after July 23, 2021, the date the proposed regulations appeared in the Federal Register.
All Stories