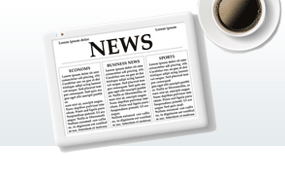 IRS Proposes Changes to Requirements for Filing Information Returns Electronically
(June 3, 2018) On May 31, 2018, the IRS published proposed Treasury regulations (REG-102951-16) that would require that information returns be filed electronically if a financial institution files a total of least 250 information returns regardless of the type of return(s) filed. The forms considered for the 250-return threshold include, but are not limited to Form 1042-S, Form 1099 series, and Form 5498, all of which are used to report information for IRAs, health savings accounts, Coverdell education savings accounts, and other retirement plans. This differs from the current rules for determining the 250-return threshold which counts each type of information return separately, and not in aggregate. The proposed regulations would also require that corrected information returns be filed electronically if the original returns were filed electronically, regardless of the number of corrected information returns being filed.
If finalized, these regulations would likely have little impact on financial institutions when filing original returns, as electronic filing is currently the norm. However, the proposed regulations may require changes to how financial institutions file corrections, as financial institutions frequently file one-off corrections that their service providers do not correct. In most cases these corrections are currently completed with a paper filing.
These proposed regulations are proposed to be effective for information returns required to be filed after December 31, 2018.
Under these proposed regulations, financial institutions would continue to have the ability to request a waiver from the electronic filing requirement under limited circumstances.
Written or electronic comments and requests for a public hearing must be received by July 30, 2018.
All Stories