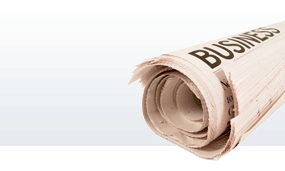 HSA Enhancements Proposed in Bill
(February 5, 2016) Senate Finance Committee Chairman Orrin Hatch (R-UT) and Representative Erik Paulsen (R-MN) have together introduced the Health Savings Act of 2016. The Health Savings Act of 2016 would amend current law to enhance health savings accounts (HSAs). Highlights of the enhancements included in the current version of the proposed bill include the following.
Catch-up contributions for a married couple could be contributed to one of the spouse's HSA.
Individuals enrolled in Medicare Part A only would not be disqualified as an eligible individual, if otherwise eligible.
Individuals eligible for certain Tri-Care benefits would no longer be disqualified from being an HSA eligible individual.
Over-the-counter medications would be qualified medical expenses.
Medical expenses incurred beginning with the start date of the high deductible health plan (HDHP) coverage may be qualified expenses, if the HSA is established within 60 days of the HDHP coverage commencing.
Bankruptcy protection of HSAs would be equal to the bankruptcy protection of IRAs.
This bill, which is in the first step of the legislative process, was assigned to a congressional committee on February 4, 2016, which will consider it before possibly sending it on to the House or Senate as a whole.
Click here to access the full version of the proposed bill.
All Stories