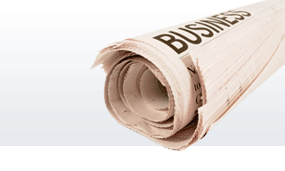 HSA Changes Included In House Healthcare Bill
(May 5, 2017) On May 4, 2017, the House of Representatives passed the American Health Care Act of 2017 (ACHA). Included in the proposed legislation are provisions that would make changes to health savings accounts (HSAs). The legislation as written as of today, would
increase the annual HSA contribution limits to equal the maximum high deductible health plan (HDHP) out-of-pocket expense amounts which for 2017 are $6,550 for individual coverage plans, and $13,100 for family coverage plans;
allow both spouses (if eligible) to make catch-up contributions to one spouse's HSA;
deem an HSA to be established on the date the health plan coverage commenced if the HSA is established within 60 days of that coverage start date, thereby allowing for expenses incurred during that interim time to be qualified expenses;
lower the 20 percent penalty tax on HSA nonqualified distributions to 10 percent; and
include over-the-counter medications as qualified medical expenses.
If the Senate passes a health care bill different from the version passed by the House of Representatives, it will be presented to a conference committee to iron out the differences and create one bill. A bill coming out of conference committee would require a new vote by both the House of Representatives and the Senate. HSA Stuff staff will continue to monitor healthcare reform and possible changes to HSAs.
To access a copy of the ACHA as passed by the House of Representatives, click here.
All Stories